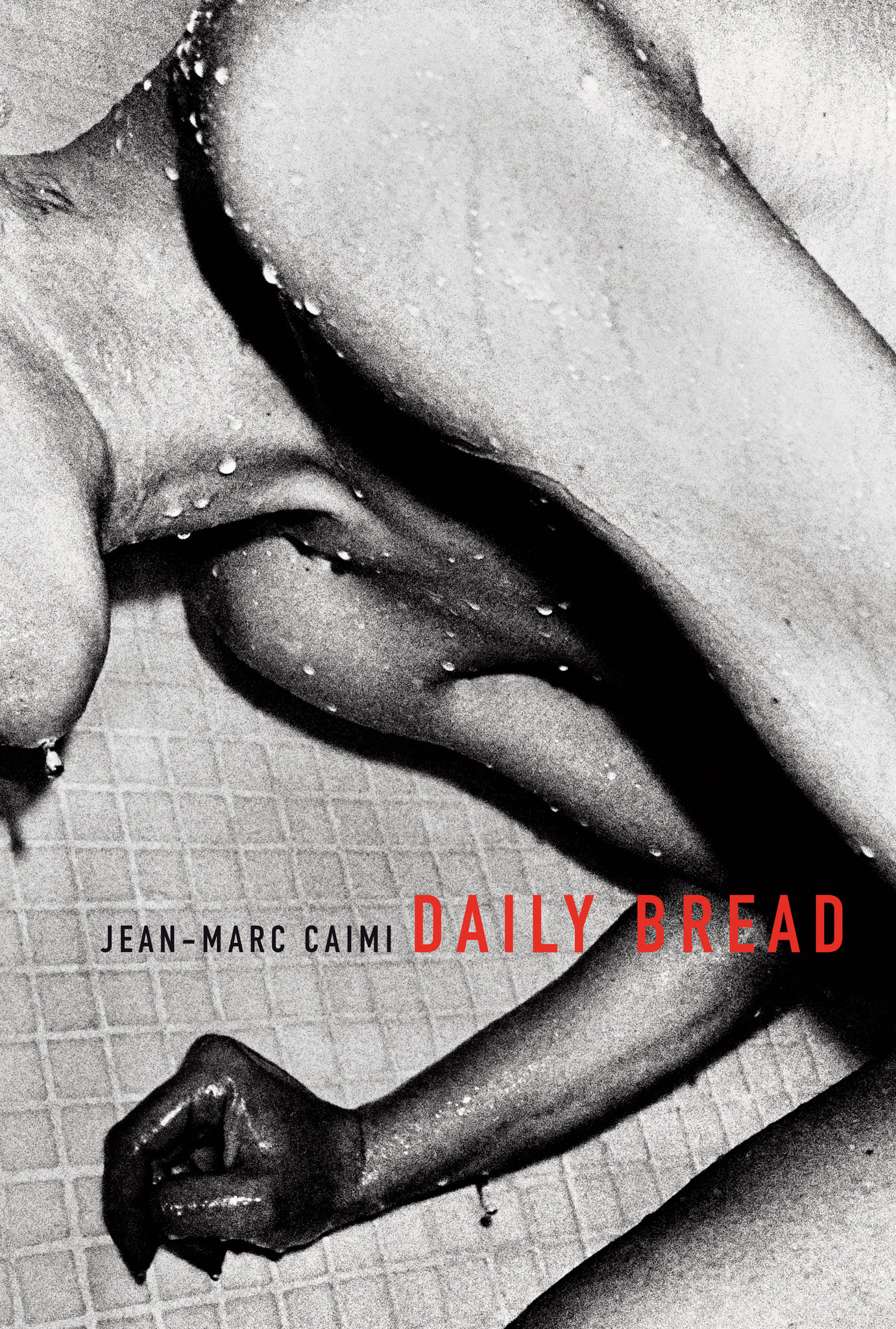 Our Books
JEAN-MARC CAIMI: Daily Bread
Sex, food, nature, the city where I live, my son, relationships, friends, family, even fleeting encounters, these moments enrich me as a human being. They are archetypal, belonging to a common DNA, the essence of our very biology. They are at the root of my existence, hovering in the pictures of my life.
Hardback section sewn 112 pages with 72 photographs. Printed as duotone B/W with varnish.
Book size: 16.6 (W) x 24.6 (D) cm/ 6.5 x 9.6in. Spine: 16mm / 0.6 in.
ISBN: 9780987305039 (13 digit) / 0987305034 (10 digit)
Edited by Alison Stieven-Taylor. Contribution Yumi Goto.
Sometimes there is tranquility and safety. Other times there is flux and danger. Discovery can be euphoric, but even when knowledge brings pain and discomfort I welcome my vulnerability as an emotional lash to arouse the soul." Jean-Marc Caimi
In 'Daily Bread' multi-award winning French-Italian documentary photographer Jean-Marc Caimi turns the camera on his own life, sharing intimate moments in a visual diary that scratches at the surface of reality to reveal hidden truths, sexual tensions and the unseen beauty found in everyday moments. Choosing to shoot 'Daily Bread' in black and white Caimi returns to his roots, to the reasons why he became a photographer, using shades of light to create allegorical associations and compelling narratives.
Jean-Marc Caimi works as a freelancer for Redux Pictures and his reportage work has been published in leading global publications and aired on news programs including Time, Newsweek, The Sunday Times, Le Monde Diplomatique, CNN and Al Jazeera, amongst others. He has also exhibited his personal work at various festivals including Delhi Photo Festival, Format Festival (UK) and Entre Margens Festival and Encontros da Imagem Festivals in Portugal. He is the recipient of numerous awards including the 2013 PAA Awards (Czech Republic), and the Biennale di Videofotografia (Italy). In addition to his freelance and personal work, Caimi is the director of a photography course dedicated to refugees and migrants living in Rome.
"Jean-Marc has closed the distance between the photographer as a recorder of the truth and the subject, to create photographs that are intensely personal. Here the intimate relationship of both parties – subject and photographer - engage and crystallize in the frame."
Yumi Goto.
Alison Stieven-Taylor is a leading commentator on photography. Her writing regularly appears in newspapers and magazines including Pro Photo and The Australian Weekend Magazine and Review. She is also the Oceanic Correspondent for L'Oeil de la Photographie and author of the widely read blog Photojournalism Now. A journalist for more than 25 years, Alison holds a Master in Media Studies as well as qualifications in photography. Her 2013 thesis "Has the Critical Mirror Shattered – What is the Future for Professional Photojournalism in the Digital News Age?" will be published in 2014. She is also the author of three books including the best-selling biography Rock Chicks: The Hottest Female Rockers from the 1960s to Now.
Yumi Goto is an independent photography curator, editor, researcher and consultant who focuses on the development of cultural exchanges that transcend borders. She works in collaboration with various photographic festivals and organisations and is a founder of the REMINDERS PROJECT and 3/11 Kids' Photo Journal. She is also a nominator for a number of prizes including Prix Pictet Photography Prize, 2012 Magnum Emergency Fund and the Photo City Sagamihara Asia Prize. Goto lives in Tokyo where she is the full-time curator and photography consultant for the Reminders Photography Stronghold Gallery and also a curator of the Asian Women Photographers Showcase.
Australian customers: 10% GST will be added during checkout.